Link building is a broad concept that includes a whole strategy for obtaining backlinks from quality resources. It is preferable to choose the resources which weren't used for link building before. However, link building in our usual understanding has appeared relatively recently. Previously, its functions were significantly different. Back in 1999, the first "link exchanges" began. Then people came up with sending requests by email agreeing to add links to a site.
How to find suitable donor sites is a question that every link builder faces. Let's try to answer it. In order to select donors, it is important to consider the following aspects:
Traffic, audience: The presence of a certain core audience and its positive dynamics indicate that the site is not frozen, and it is interesting to read it.
The presence and volume of advertising: constantly appearing advertisements indicate that the site is trying to monetize as much as possible. So, investing in it may be unjustified.
Subject: It is desirable that the subject of the donor site coincides with the subject of your site. Search engines rely more on backlinks from thematic sites.
Region: ideally, the donor should be in the same region as you, especially for regional service sites (car repair shops, hairdressers, beauty salons).
Credibility: the higher the level of trust in the donor site from search engines, the more the resulting link will weigh.
Comments/reposts: the site should have a social activity in the form of likes and comments under articles. If this is not the case, then the site functions only as a donor for links, and traffic from it will be minimal.
Guest blogging, advertising, PR posts, commenting, registering in catalogs and directories as well as outreach: These are just a part of the strategies used for obtaining natural links. Every optimizer is familiar with these methods to some extent. The problem is that manual link building is time-consuming, especially if the project requires a large number of links. You can simplify the work if you use special tools for link building which will be discussed below.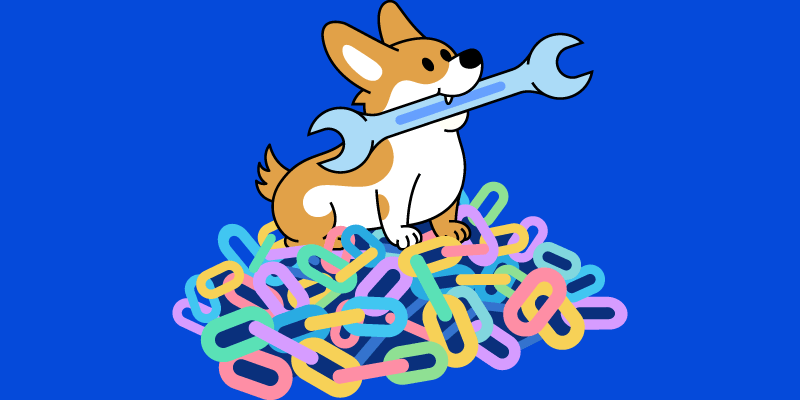 Search Engine Operators
Link building is inextricably linked to the search for relevant sites. Special Google operators allow you to expand the capabilities of standard search and find exactly what you need. Let's look at a few examples. The network has lists of online resources in which your site may not be represented. To search for them, enter a query using the inurl operator. In this case, Google will return pages whose URL contains the specified phrase.
Another example is when you want to find blogs that contain guest posts. To do this, use the "quotation marks" operator which tells the search engine that words must be searched in a specific order. Google has another useful operator – related. It displays sites whose content is similar to the site specified after the colon. This operator can be useful when searching for thematic media, niche sites, and monitoring competitors.
Mention monitoring services
There is a link building strategy based on the active monitoring of the information space. It is used for tracing the appearance of mentions of competitor brands or relevant topics. Suppose you have developed a useful service for evaluating the quality of link mass. You can set up monitoring of publications related to this topic (according to the words "link quality," "link profile," etc.). Once you find a suitable publication, you can contact the author to integrate a useful link to your service.
You can also set up monitoring of mentions of competitors. Thus, if someone reviews and compares their products or makes a rating, then it will be possible to agree on supplementing the content with information about your brand. There is a simple and free tool for monitoring mentions – Google Alerts. Working with it is simple – you just need to specify the words for tracking and an email address for getting the new notifications.
The disadvantage of Google Alerts is that its functionality is too simple. There are paid services for full tracking of mentions: YouScan, IQBuzz, etc. But the cost of a basic subscription will be more than $1000 per year, so it's expensive to buy such tools for link building. But if marketers already use them in your company, then you can get access to solve problems of increasing link mass.
External Link Monitoring Services
What is the easiest way to find sites from which to get links? Analyze link profiles of top competitors and use the data for your own purposes. There are several useful tools for this.
Ahrefs. A must-have tool for checking the link mass. Using it you can analyze:
The dynamics of the development of the link profile since the creation of the site
The quantity and quality of backlinks
Anchors
The authority of the linking pages.
It allows you to find out the number of backlinks and their resources. You can also see and download the anchor list, analyze the pages that are most often referred to. Its cost starts from $82 per month. Since Ahrefs is one of the most popular services for link building, it makes sense to talk about it in a more detailed way.
Ahrefs is a tool for analyzing the link mass of a site. With the help of Ahrefs you can find the backlinks of a site and their parameters, analyze competitors, and build your own strategies. Even though Ahrefs is a commercial product, many of its functions are available for free (also, after registration a number of restrictions are removed). Let's consider what features the Ahrefs service has and how it can be used to analyze external website optimization.
Search for the number and sources of backlinks. The simplest, but one of the important functions of such services is to find backlinks to your site or a competitor's site. To do this, you can use the function in the "Site Explorer" tab. The analysis provides information on the number of links that refer to domains, the IP addresses of sites, the number of text links closed in the nofollow attribute delivered through a redirect or image. In the table under the general statistics, you can find specific pages that link to the analyzed site, the anchors used and the date this page was added to the service index. When analyzing your own sites, it is better to use reports in the "Reports" tab as there are fewer restrictions and, accordingly, more data for analysis.
View and export anchor list. In a separate table, you can see all the link texts with which resources link to the analyzed site. To do this, when analyzing, you need to select the "Anchors" tab. Anchors can be sorted by the number of backlinks, the presence of the nofollow attribute, domains, and some other parameters. Thus, frequently used anchors can be found.
Position analysis. For a number of keywords that are requested in the search at least 35 times a month, the service analyzes the Top 100 search results and builds a reverse table. For a given site, you can find those queries for which it is at the top. Also in the table, there is information about the change in the position of the site for this request since the last check, the volume of the search and the competitiveness of the request.
Search the site pages that are most often referred to. I wonder which pages of the site attracted the most links or which of them most bought links in case of unnatural promotion of the project? Go to "Reports – Your project – Pages" and sort the table by the number of Backlinks. Each address in the table can be further analyzed for backlinks or positions by clicking on the corresponding icon of the selected record.
Analysis of links to subdomains. In the reports, select the "Subdomains" tab and get a table with data for all subdomains of the site. If you do not use subdomains, then this table will help you to determine which of the site's options is referenced more often, with or without a www prefix, and at the same time check whether the main domain is set in the panel for webmasters. If there are a large number of subdomains on the site, you can find which of them are most in-demand, and which are paid less attention.
Search for the most frequently referenced domains. You can find out which sites most often quote the analyzed resource in the "Domains" tab. By choosing a different sort in the table, you can analyze domains by a number of parameters. For example, find end-to-end links to a site, including closed ones in nofollow.
Recent Backlinks Found. Select the "Backlinks" tab in the reports and sort the table by the date the page was located on the network (Updated). We get the latest links for the analyzed site. At the top of the table, there is a filter where you can set parameters for filtering the report results. For example, you can specify the addresses of the domains from which you want to exclude data for the report.
Often referring to countries and domain zones. If the project is foreign and has a large audience, analyzing the countries and referring domain zones helps to find out the audience of the project better and draw the appropriate conclusions. To view the most frequently referenced countries, you need to select the "Countries" tab in the reports and "TLDs" for the domain zones.
Majestic. The service is very similar to Ahrefs. Here you can also see a list of referring domains, an anchor list, link types. There are built-in analysis capabilities. Using it, you can also get detailed data on the dynamics of the development of the link profile and the quality of backlinks. The difference between Majestic and Ahrefs in the context of the link is small, so it's more a matter of habit, to whom it is more convenient to use which service. The price starts at $49.99 per month.
Majestic SEO was launched back in 2004 in the UK. It remains one of the oldest services for SEO masters. The main features of the service are the analysis of link profiles of both their own and foreign sites. Immediately after registration, you will have access to fairly complete, but on the other hand, insufficient data. You will receive data on:
the number of external backlinks;
domains that link to the site;
IP addresses of the servers where the referring sites are located;
the number of subnets that referring sites enter.
In addition, information on education domains that have links to you is highlighted in a separate line. The fact is that links from educational resources, such as university sites and scientific communities, are usually appreciated. Below are charts from which you can judge the ratio of direct links, image links, frames, and redirects. You can also see the percentage of nofollow links. The second large chart will show the composition of the anchor sheet.
For routine registration, all analysis results are offered in a limited mode. But the service makes it possible to work with their sites absolutely free. To do this, you only need to confirm the rights to it. This happens the same way as the confirmation of rights in Google Webmaster Tools. It is necessary to place a text file in the root directory of your site and click on it via a link from Majestic SEO. After that, you will get access to full functionality regarding your sites and will be able to compile reports in a format convenient for yourself for further analysis.
As we've mentioned, the service can also be used to ship the link profile of its competitors. But in this case, it will be necessary to purchase a paid version. The service offers several types of subscriptions which differ mainly in the number of possible downloadable links per month. Otherwise, the analysis of competitor sites in any of the paid accounts will be similar to working with your site.
The Majestic SEO service will be useful both for SEOs that work independently with client sites and for SEO companies for which buying a paid account will be a profitable acquisition for work.
Buzzsumo. This is a service for finding content. It collects the most reposts on social networks, as well as opinion leaders in a given topic. In addition, there is a tool for tracking competitors' backlinks and analyzing their effectiveness. Cost – from $79 per month.
Contact Search Services
An important component of link building is establishing contacts with the administrators of sites where you plan to place the links. If there are not many sites, you can manually view each of them and write out email, phone numbers, etc. When working with a large number of sites, you can speed up the process using the contact search services:
Contact Finder from LinkResearchTools. Contact Finder is only one of 24 tools that LinkResearchTools offers, so the cost is considerable – from €299 per month. But for the money, you get not just a contact search engine, but powerful link building functionality.
Ninja Outreach is a convenient tool for finding and building a database of influential bloggers and reviewers. And also for quick interaction with them. Work with Ninja Outreach is built on six sections. Each of the sections is aimed at a certain type of interaction with an influential audience. The first of these sections is Content Prospecting. In this section, you can find the influential sites writing texts on the topics you need by keywords. In addition, you can specify the type of site: blog, company or post.
If desired, the search results can be filtered even more and can indicate the necessary requirements for site traffic or influence in social networks. Ninja Outreach will not only show the site address with content but also display summary information about the author of the resource. For example, you can immediately find out what city it is from and its contact information. Also, the summary displays the level of influence in social networks and the attendance of the resource.
Guest Post Tracker is an interesting tool that allows you to find the right blogs.
Group High is another useful program that is used to search for contacts. It is not the most popular, but in some circumstances, it makes sense to pay attention to it.
So, here is the list of top-10 link building tools:
Google operators
Google Alerts
Ahrefs
Majestic
Buzzsumo
Buzzstream
Contact Finder
Guest Post Tracker
NinjaOutreach
Group High
There are many tools that make it easy to build an external link profile. Each of them solves certain tasks. For example, the selection of relevant sites for linking, search and analysis of links to competing sites, tracking mentions and finding contacts. Using each tool individually, there are still many "manual" operations. Let's talk about some link building strategies that can be useful for you.
The best link building strategies
Link building is a creative process that combines several tactics. Now there are a large number of tools for link building, but due to the evolution of search engines, many of them are already outdated and inoperative. In this article, we will talk about 3 strategies that are guaranteed to work in 2019-2020:
placement of guest articles and outreach
crowd marketing
submissions
Posting guest articles and outreach
Outreach is understood as the establishment of communication, relations with site administrators, editors, opinion leaders, and journalists. The purpose of communication is to receive a link for free without any intermediaries. Outreach is divided into paid and shareware.
If a webmaster is paid for posting an article with a link, then this is a paid outreach. If you offer the site high-quality content that may be interesting to its readers, but in return, you receive the placement of material with a link to your site, then this is a conditionally free outreach. Why is shareware free?
The problem is that it's almost impossible to independently prepare a large amount of quality content unless you spend all your free time writing articles. Therefore, you have to hire at least one specialist who will outreach. By doing so, you bear the following expenses:
salary of an outreach
content preparation
payment for outreach services
If you need a large number of quality texts per month and there is no time to explain to a specialist all the features of a niche, then it may be more profitable to use the services of a specialized agency.
Crowd marketing
Crowd marketing is a link building process that allows you to draw attention to the right product/brand by posting recommendatory comments on forums, blogs and other places where people communicate. Crowd marketing is a tool at the intersection of marketing and SEO, so it allows you to solve both marketing and seo-tasks:
receiving traffic links
increasing brand awareness
creating a link profile of the site
attracting the attention of Central Asia
It is very important not just to leave a short comment, but to provide expert content that will really be useful to people. Then there will be many more clicks on the link. It is almost impossible to implement a crowd marketing campaign on freelance. So, you will have to deal with posting comments either on your own or contact specialized services.
What can be obtained as a result of crowd marketing?
dynamic link profile
growth of referral traffic
growing positions in search results
Submits
Submitting is the placement of information about your site on external sites with a link to it. Submissions include:
Platforms for reviews. Feedback sites not only allow you to get links but also significantly increase traffic. If you manage to occupy TOP positions on such sites, then you can save a lot on SEO promotion. As clients from such platforms will be quite enough for small and even medium-sized businesses.
Catalogs. Directories are a great way to get links. They exist in almost every business topic, and you can register for them both for free and with payment. To increase productivity, we recommend that you create your list of directories and check for spamming before placing them. Thus, you will filter out all unnecessary directories, and the quality of backlinks will be significantly higher.
Online maps. The principle of operation of online maps is similar to review sites, but at the same time, they have significant differences. Usually, commercial information (address, telephone number) is indicated on the maps, which are taken into account by search engines.
Submissions are unlikely to be effective for promoting large companies, but they are great for local businesses like:
auto repair shops
beauty salons
psychologists
bakeries
etc.
There you can specify the geolocation, phone number and attach a link to the site, which will be displayed in the search results.